Because your Christmas party
needs to be unforgettable!
Make the day unforgettable
Start off your Christmas party with one of our activities. It's the perfect ice breaker for the evening. You will definitely smile after the event and have a lot to talk about. Our instructor will teach you the basics, and advance things as you go along. If you have a request for your event we are able to adapt it.
You can choose between 4 activities. They are all challenging in their own way.
We will assist you in taking a group photo or film during the event.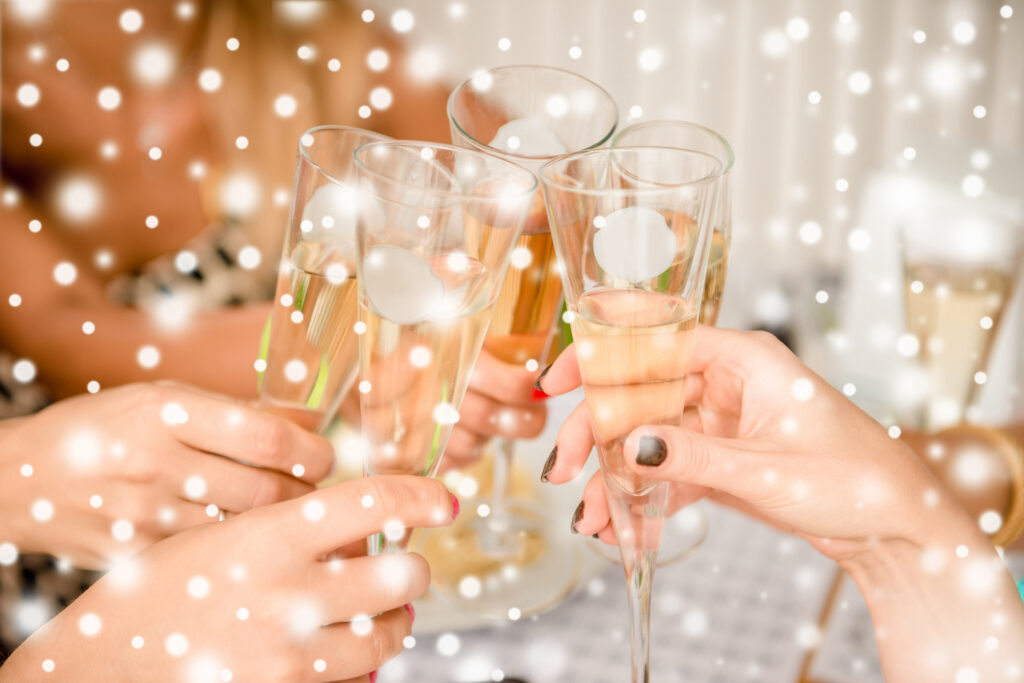 3 easy steps -
this is how you do it
Which activity would you like?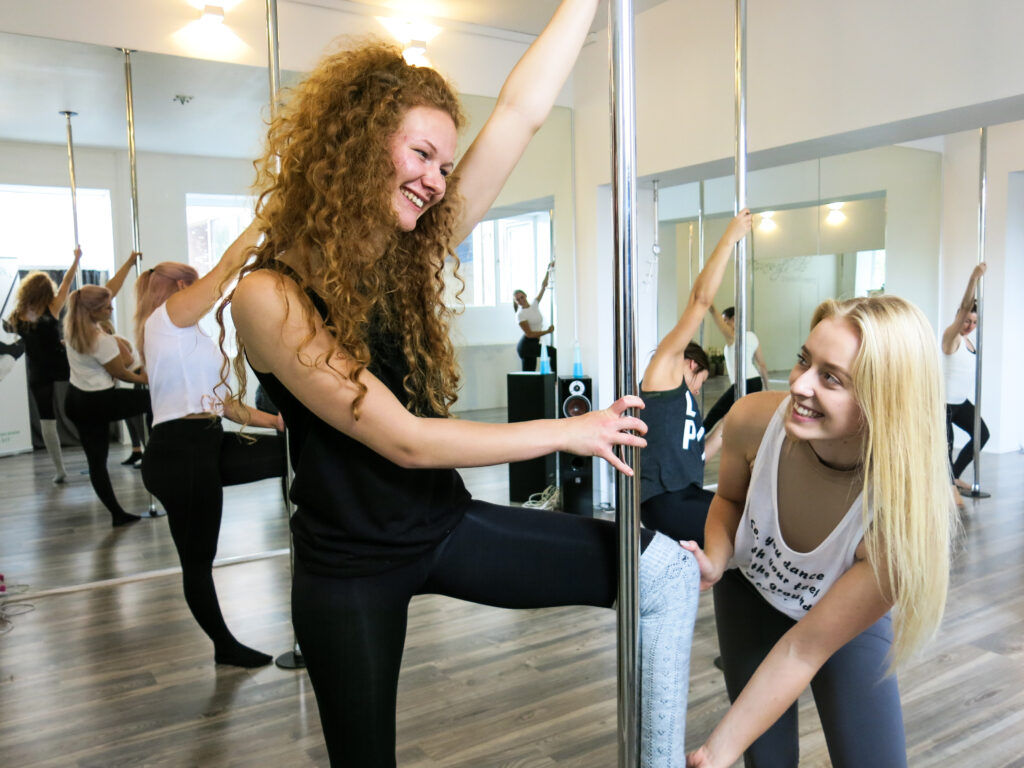 Pole dancing is a fun and challenging activity. It works perfectly as an ice breaker for the rest of the evening.
The event will include a choreography that you will do. Our instructors will guide you safely through it.
With a pole dancing event – it will be a night you won't forget! Read more about the event >>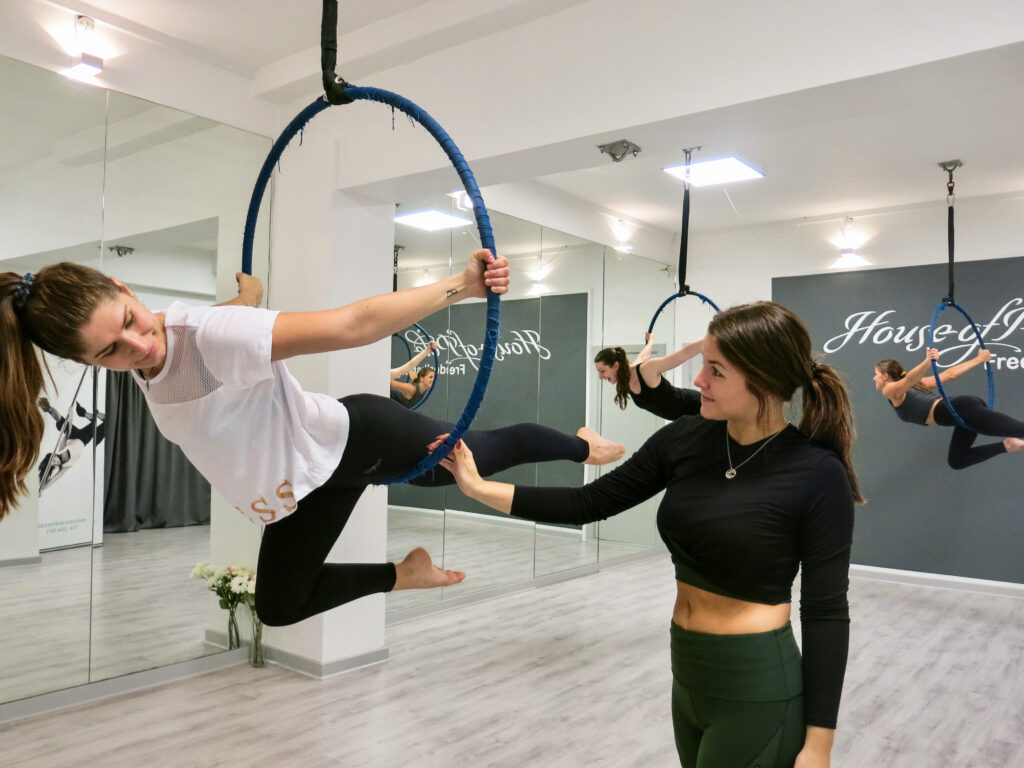 You will get introduced to basic techniques and positions in Aerial Hoop and by the end of the event, you will be able to put them together in a nice flow.
It's a different activity, so the night's subject is already in place.
If you have any special requests, please let us know as soon as possible. Read more about the event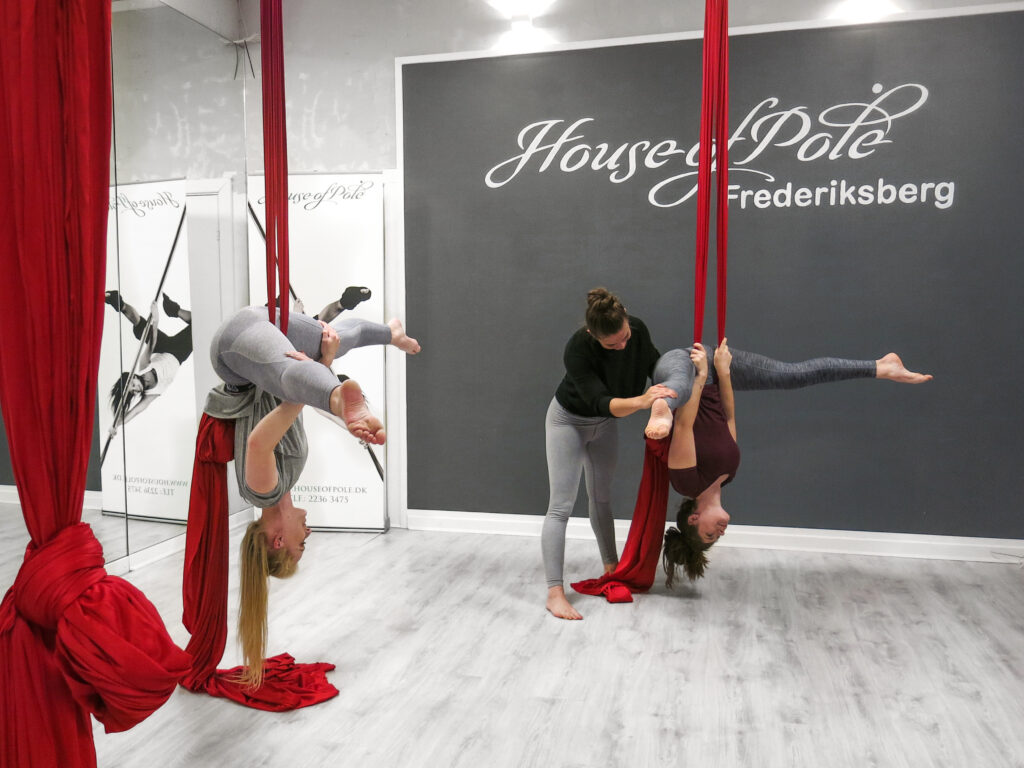 Aerial Silk is for everyone who likes to be active. You will earn to climb the silk, do a footlock and make beautiful positions.
Our certified instructors will explain the techniques from scratch.
Feel free to take photos along the way. Read more about the event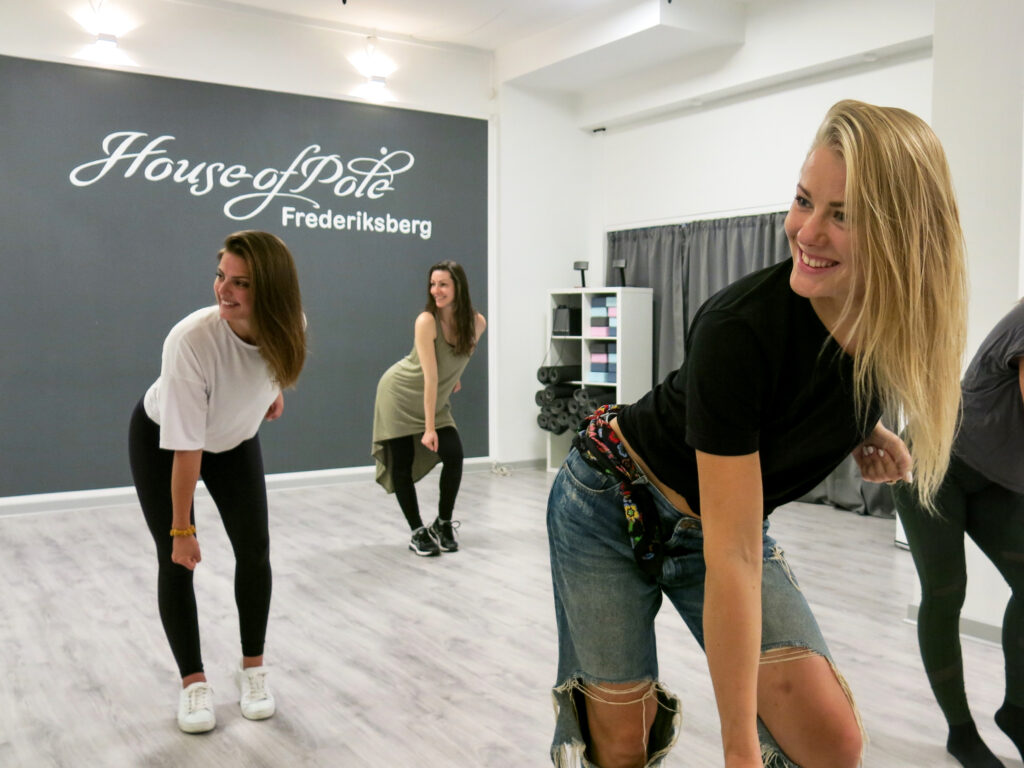 With the Girly Dance event, we are sure you will get the pulse up and red cheeks. You will be challenging on your coordination skills and probably laugh when you try to make all the dance moves fit.
For Girly Dance we do not use the pole as it's a regular dancing style with a focus on feminine moves.
Event package
Basic package
Valid for poledance, aerial silk, aerial hoop or girly dance
Bubble it up
Add-on to the basic package
Ohhh... Snack
Add-on to the basic package
Showtime
Add-on to the basic package
Book your Christmas party here
You can book via this form or you are more than welcome to call us (phone: +45 2236 2475) or send us an email (info@houseofpole.dk).
The booking is final when you receive a confirmation from us.
Private life policy
After sending the form, we will have your information in our mail system.
This includes
Name
Phone number
 E-mail address
Your information will be deleted after your event.